by Catherine Brady
Finalist for the WESTAF Book Award
The End of the Class War, a finalist for the WESTAF Book Award, explores the lives of working-class Irish American women contending with the holy trinity of the Irish: melancholy, melodrama, and morbid guilt.
"Women today are under enormous pressure because they try to fulfill their traditional role when they have also gained the freedom—and the burden—of choosing other roles as well. At the heart of these stories is the struggle between what we owe our families and ourselves, particularly when it comes to our children; this struggle can't be neatly, permanently resolved." – Kate Brady
Reviews:
"Beautifully crafted snapshots of Irish immigrants." – Publishers Weekly
"Brady's strong, funny, admirable—and ordinary—women are extraordinary. But more than that, they are triumphant." – The Bloomsbury Review
"By turns gritty and eloquent, [Brady's] writing adroitly describes proud and articulate women who deserve to be noticed, much like Brady herself." – ForeWord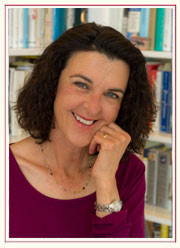 Catherine Brady's parents emigrated from Ireland, and she was the first of sixchildren to go to college. Her awards include selection for American Fiction in 1997 and 1999, Redbook Young Writers Award, and a Pushcart nomination. Her book, Curled in the Bed of Love (University of Georgia Press), won the Flannery O'Connor Award for short fiction.